Family Fun is Always in Season!
Garden Center. You-Pick Crops. Fresh Produce. Deli. Bakery. Gourmet Cheese. Local Wine. Birthday Parties. Events.
Yardley, PA
215-968-1670

Great Food and Great Prices
Fine Dining Experience, Casual Dining Budget. Made to Order Menu in a 300 Year Old Inn. Catering Events (20-200 people)
Quakertown, PA
215-538-1776

If You Can Dream It, You Can Be It!
Ballet, Tap, Jazz, Modern, Hip Hop, Tot Classes, Dance Teams, Music & Theater Programs
Norristown, PA
215-699-6500

The Finest Stone for Your Home
Flemington Granite is committed to ensuring our customers will be satisfied with all aspects of their experience.
Flemington, NJ
908-782-7773

Movies Under the Stars
Inflatable movie screens up to 40' complete with HD video projectors for a bright, sharp picture.
Horsham, PA
215-206-1932

Construction Adventure Park
Diggerland a construction adventure park in New Jersey where families can drive, ride and operate real machinery.
West Berlin, NJ
856-768-1110
WITH THIS COUPON
Use Promo Code BCA18 for $5 Off Online Purchase of Full Day Over 42" Tickets!
Diggerland USA
100 Pinedge Drive
West Berlin, NJ 08091
856-768-1110
https://www.diggerlandusa.com/
Coupons may not be combined.
Not valid with other offers or prior purchases.
Expires: 12/31/18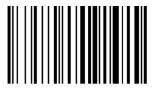 Printed online at MontgomeryCountyAlive.com.

-Print Coupon
©2018 BucksCountyAlive.com. All rights reserved.
Redistribution of coupons in printed or electronic form is prohibited.