Protecting your quality of life!
Dedicated to preserving open spaces, farmland, and our historic heritage. Become a member today!
Doylestown, PA
215-345-7020

Loving Learning Environment
Infant & Toddler Care. Preschool. Kindergarten. Summer Camp. Fully Accredited. Full and Part-time schedules.
Doylestown, PA
215-348-8082

Construction Adventure Park
Diggerland a construction adventure park in New Jersey where families can drive, ride and operate real machinery.
West Berlin, NJ
856-768-1110
WITH THIS COUPON
Use Promo Code BCA18 for $5 Off Online Purchase of Full Day Over 42" Tickets!
Diggerland USA
100 Pinedge Drive
West Berlin, NJ 08091
856-768-1110
https://www.diggerlandusa.com/
Coupons may not be combined.
Not valid with other offers or prior purchases.
Expires: 12/31/18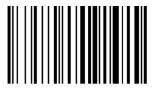 Printed online at MontgomeryCountyAlive.com.

-Print Coupon
©2018 BucksCountyAlive.com. All rights reserved.
Redistribution of coupons in printed or electronic form is prohibited.

Meticulous Home Cleaning
Based and serving Newtown and it's immediate surrounding towns. Personalized and affordable home cleaning at it's finest.
Newtown, PA
609-902-6424


Best Psychic Insight for 30+ Years
Accurate, specific information leads to better decision making and less anxiety. Be happy again! 20% off first session.
Warwick, PA
215-552-8520